2 Free Apps That Speed Up your Android Phone
Android Phone has enough power on the high end but the midrange and budget phones still have very less resources such as slow processor , less ram , Not enough internal storage . But a little effort from the user can make the device 2X powerful ! Yes every low budget phones and High end phones are open to optimize . If you do it well you got Extra power ! Power saving and performance are just like north pole and south pole of a magnet ! Never be friends .
Always make sure your android device is updated ! An update will bring the latest set of software have much improvement compared to older .Never play in daily android device !! I mean do not test the software on a daily phone . Install most important software and games you want .Installing and testing many software may slow down your device ! Even if you uninstall it that may leave something inside your phone .The final solution is factory reset .
So let us talk about some general optimization tools that must have in your android devices .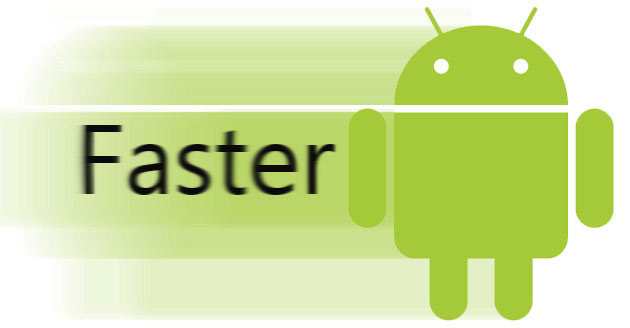 2 Free Apps That Speed Up your Android Phone (for Normal users)
Launcher used in your Androind
I am a fan of custimization tried different type of launchers finally I got  an idea that a launcher looks attractive is less memory efficient So while selecting a launcher always keep in mind  that is one of  the main parts of your phone and it is going to take a big part of your memory .
I love GO Launcher while installing that launcher itself encourage me to install Go Keyboard , Weither Widget e.t.c  Installed every FREE product recommended by go launcher .  I am using Galaxy S2 Now in task manager I can see 700+ memory is used !  So I write my experience here is to remind you if you wanna make your phone faster you should use a light Launcher .
The Best Launcher for Performance ?
Launcher Pro is undoubtedly one my favorite third party Launcher app for Android. It is one of those Launchers that just works on all kinds of devices. Simple, lightweight and really fast. I especially love the 3D App Drawer feature of Launcher Pro. It works silky smooth even though it is an experimental feature. Launcher Pro is currently the default Launcher in my SGS II.
Install Launcher Pro for Android from Google Play Store
Memory Booster a Must Install Utility
Android Booster FREE is a top-rated mobile phone optimization app that helps millions of users speed up their Android phones, reclaim memory, save battery, kill tasks & completely uninstall unwanted apps.  Android Booster FREE  is  my default Memory management application on my SGS II.
Install Android Booster FREE for Android from Google Play Store
Android Booster FREE is a bundle of essential softwares Ont TAP Widget to clean your memory , One  TAO Wifi on/OFF , One Tap Flight Mode , Battory Indicator , A battery manager ! You can choose different plans such as power saver, sleep, normal, custom. I personally recommend you to install this utility as a default memory manager .
Android Booster FREE is developed my NQ Mobile they offer different set of free toll to manage your phone I tried everything from NQ Mobile everything is good .
Advanced Users Only
An advanced user can still way more to go ! Rooted applications like SETCPU can overlook your device for free here is a list of free applications for root users .
SetCPU for Root Users
Set CPU is a tool for changing the CPU settings on a rooted Android phone or tablet, including the Galaxy Nexus, HTC One series, Nexus S, Nexus One, Motorola Droid, Samsung Galaxy series, and most other devices. You're under control: Set CPU can improve your performance, save battery, or both!
Install SetCPU for Root Users  for Android from Google Play Store
RootAppDelete
RootAppDelete is the best ROOT Uninstall tool For Android.
It helps you freeze or uninstall system apps inside the phone
Install RootAppDelete  for Android from Google Play Store
There are Must install Free utility from Google play if you can explore more you can find many useful tools !
Got a new phone ? Install and test every application for first five days and watch which one is good for you write down on a paper , do a FACTORY RESET . Install the most useful an application for daily use and Enjoy Android !!
Recommended Articles