Google DNS or Open DNS Speed Up Your Browsing ?
Google Public DNS  & OpenDNS  are  designed  to  speed up  and  help  secure the Web  browsing  experience by  leveraging a  fast  worldwide  network of  DNS  servers.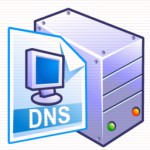 On 3 December 2009, Google launched its Public DNS service. Google Public DNS is a free Internet name resolution service similar to the free version of OpenDNS, What's the difference between these two services? As of now, OpenDNS is the more established product, having existed for four more years than Google's and offering more options for setup and control. Which one is faster, or more secure, can be debated. The primary and secondary public IP addresses of each differ, obviously
OpenDNS: 208.67.222.222 and 208.67.220.220

Google DNS: 8.8.8.8 and 8.8.4.4
Which is better for you ?
It is totally depends upon Your location , it is all about which server is near to you , so you need to test the server what ever it is your isp dns , google dns, open dns  or what ever it is .
How to test your DNS ?
There is an easy way to test your DNS
1)Open CMD and type this Command: prompt $t 
That changes the DOS prompt to the current time, we will need this to calculate the time it takes to execute any DOS command
2)Now run This command : nslookup www.google.com 125.22.47.125
where 208.67.222.222 is the standard IP address of OpenDNS server,  8.8.8.8  is the standard IP address of  Google Public DNS
You can find the time takes to resolved the address by calculating the difference between the two time stamps. So you can choose Less time stamp ip address that will be best for you.
Here is my results , i decided to use Google public dns !
Recommended Articles
Subscribe to OpenW3.com